"Christopher Kelley, a professor at the New School, argues that if the human condition damns us to disaffection and angst, then our ability to laugh at such limitations is a uniquely human privilege. He spent years studying Buddhism under Robert Thurman at Columbia, and has nursed an interest in the works of such dark comedians as Louis C.K., Tig Notaro, and Andy Kaufman, who have mined the desolate corners of everyday reality for big laughs."



Host Erik Davis does a solo show on Beat Zen, the Fifth precept, tantric heresy, headless dharma collectives, capitalist subjectivity, and the Psychedelic Sangha meetups popping up in a few cities around North America.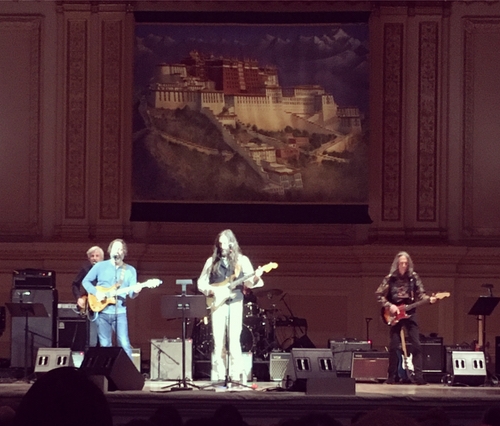 "This year's concert was particularly special for me because I was able to help book rock musicians Chris Robinson and Neal Casal for the show..."
"Self-described consciousness hacker and New School religious studies professor Chris Kelley has started a psychedelic sangha…"
"According to Chris Kelley, the default mode network "makes perfect sense . . . and resetting it seems to be a good idea. What you do after that is a different project…"
"Buddhism, as I understand it, is living performance art, and ritual practices can open doors to mystical or religious dimensions of experience…"
"Virtual reality could supercharge meditation..."
"Part of life is suffering. Death is a reality. But that doesn't mean we can't laugh along the way..."
"For a parent, the love of one's own child is the model for how we should think of everyone else…"
"I don't think the true essence of Buddhism became accessible to me until after I had begun to experiment with hallucinogenic drugs..."